Okay, well, maybe not THAT highly anticipated. I, for one, have been dreading it.
Essentially, it's a story about a little girl who feels as though she's invisible and wants nothing more than to make friends of her very own. A Wish Granter appears to her and gives her a little push in the right direction. =]
Here's a bunch of my process work. More to come, I'm sure.
First off, this picture. It was a doodle in my Art History class, but it ended up turning into my project. xD~
Shy little girl and mysterious Geisha lady.
Another doodle from that class. Originally, the Wish Granter was a bitter geisha who trapped the girl in the web of wishes. I like this idea and would like to return to it, someday. xD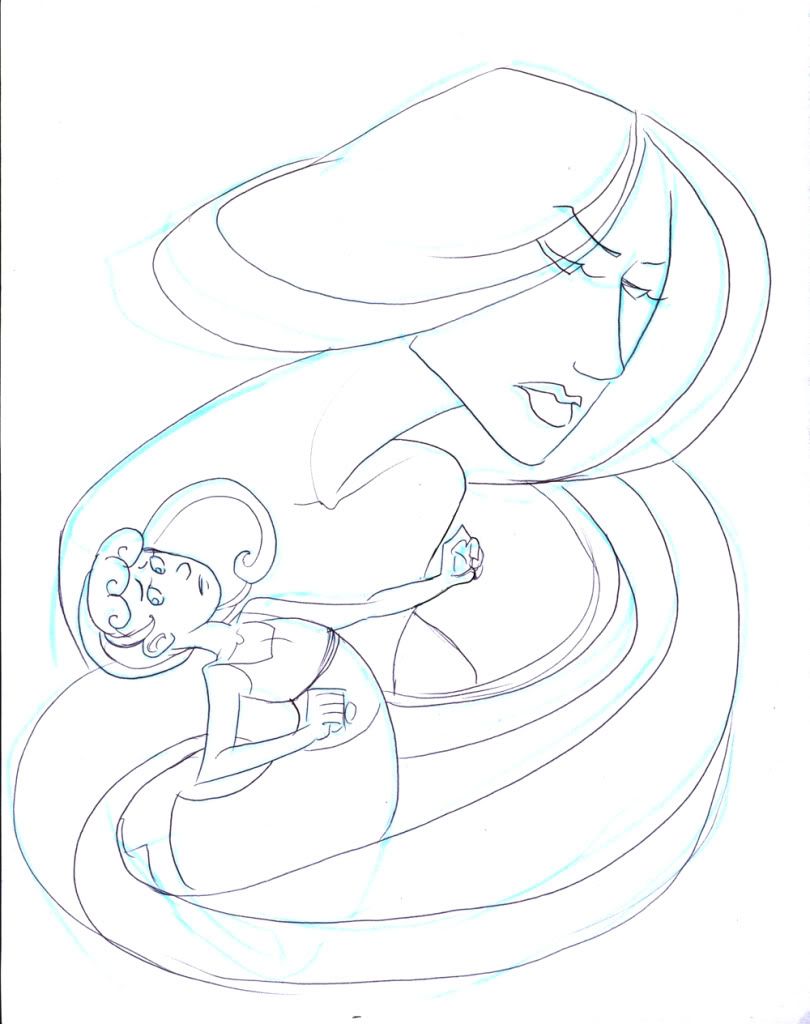 Once I got a basic idea for a story, I started the long and perilous process of
CHARACTER DESIGNS.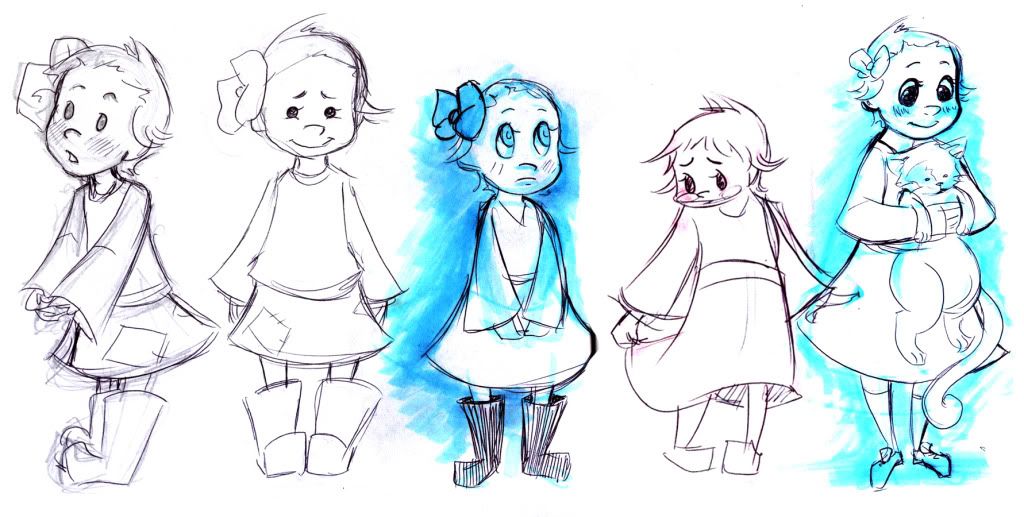 I continued to trudge through preliminary sketches, trying to find a style and design that worked.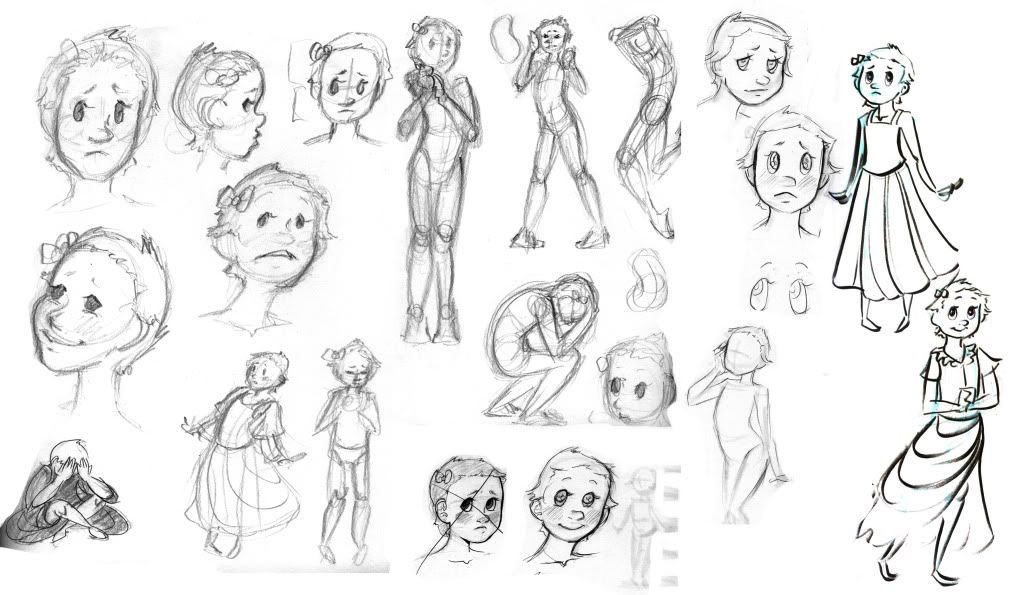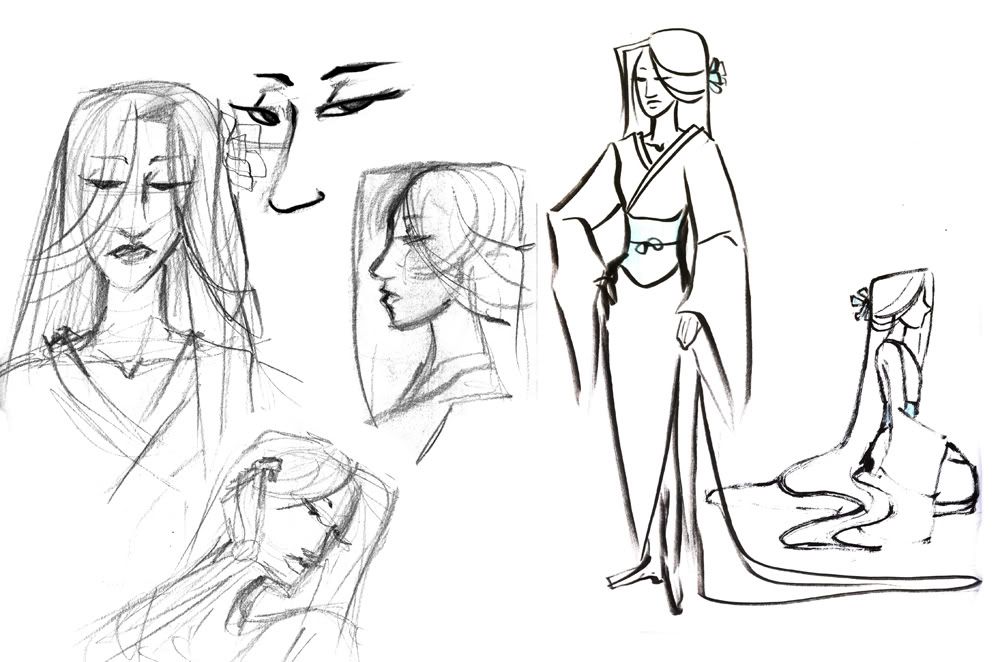 I thought perhaps I was on to something, but it turns out I was very wrong.
My teacher urged me to make her eyes smaller and her squatter.
These are some of the final doodles I did of her before jumping into the book. I figured I'd get the hang of her as I worked on it. xD
Fat Cat.
These are some of the original Thumbnails. A few have stayed the same, but for the most part, the story and design have changed quite a bit.
Me messing with colors for the book.
Roughs of the pages, with tracing paper.
This is about half of the spreads that I need to do |D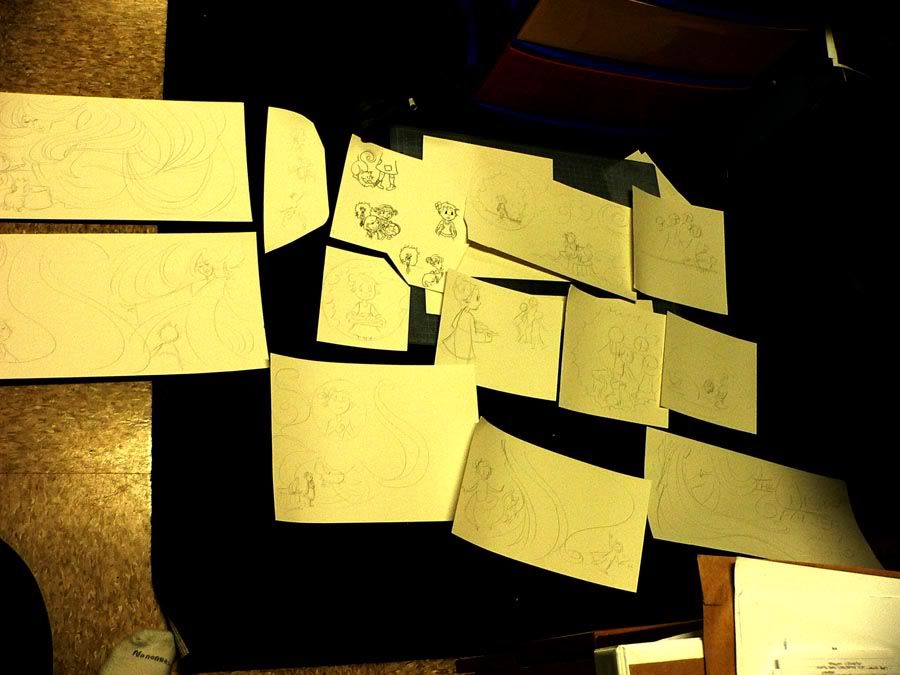 Images after I blew them up and transferred them onto Bristol board.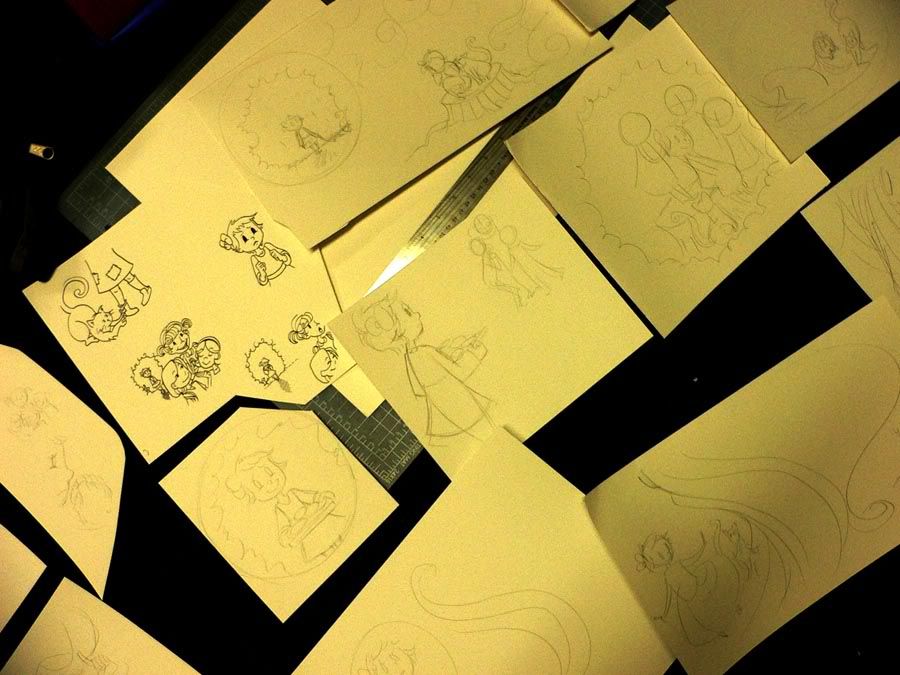 I'm actually really excited about this, you guys!
AND I HAVE TO FINISH BY FRIDAY SO I CAN M
AYBE GET IT SENT OUT TO GET PRINTED, WHOOOOoooooooo.
I'm not worried, who's worried.
I'm not.
Not at all.
-/fret-
And for all of you who made it through the entire post, here is a bonus picture!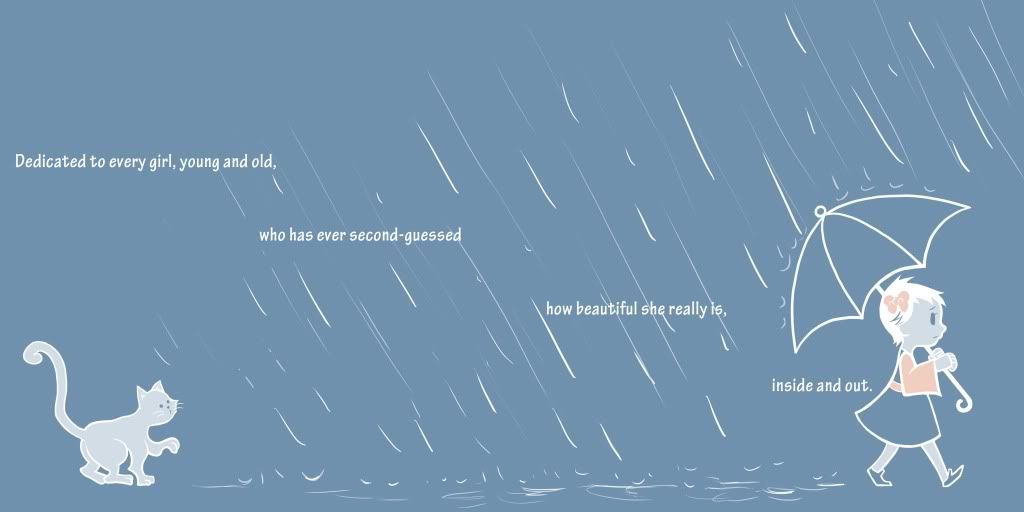 These are the beginning "Endpages" for the book.
ENJOY, YOU GUYS.
-salute-