PART 2 OF MY DOODLE DUMP
These are my siblings, aren't they adorbs.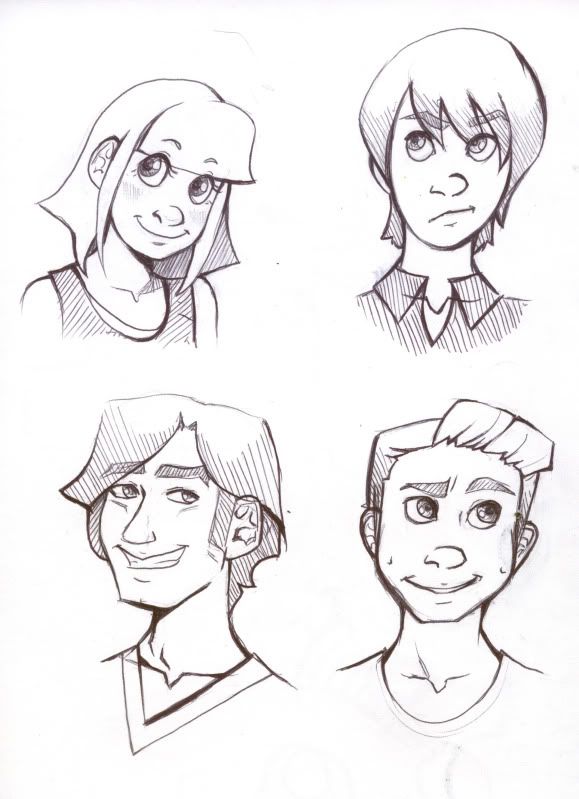 SHAPES of MatchMaker peeps... features. :D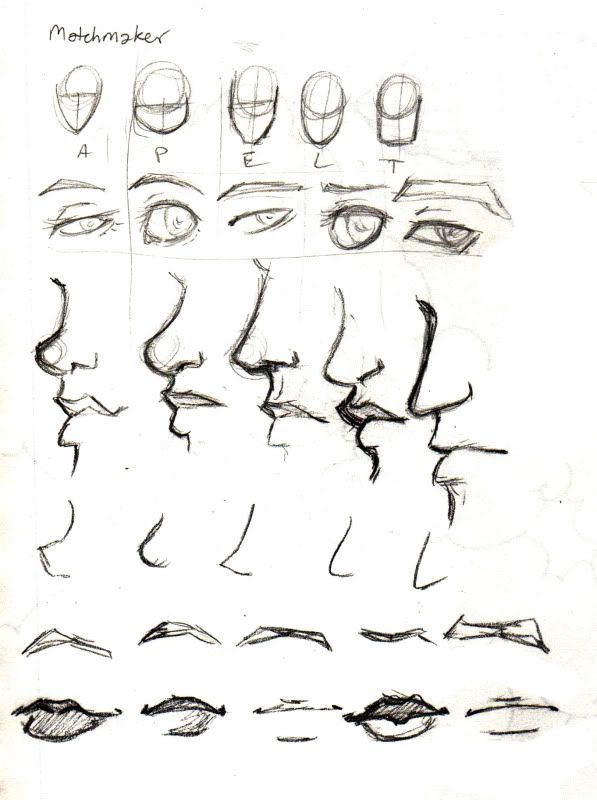 IUNNO WHO THE FOLLOWING PEOPLE ARE, THEY JUST WANTED TO BE DRAWN.
boobies
And then eeeeeeew it's Angelie. I felt like I needed to update how I drew her, eeeeeeeeew
2007 --> 2011
I feel like I haven't really improved all that much. BD
-throws arms up-
MOOOORE FACES I FELT THE NEED TO REDRAW
Lucy and Psyche. c:
AND THEN ANOTHER LUCY
If Lucy was a servant girl in a medieval kingdom, anyway.
-idek-
AND THEEEEEEN
Lots of Miranda, Tivon's mommy :D
Miranda in a pin-up pose. ;D I never finished this, I kinda wish I had. D:
And then Miranda loving on a wittle Tivon. This may get redrawn someday.
Speaking of Tivon and Mirandy
Semi family portrait of Tivon, Miranda, and theeeeen Victor, Miranda's husband. 8D
The douche. :D
Design subject to change.
WUTCHU THINKING ABOUT, TIVON--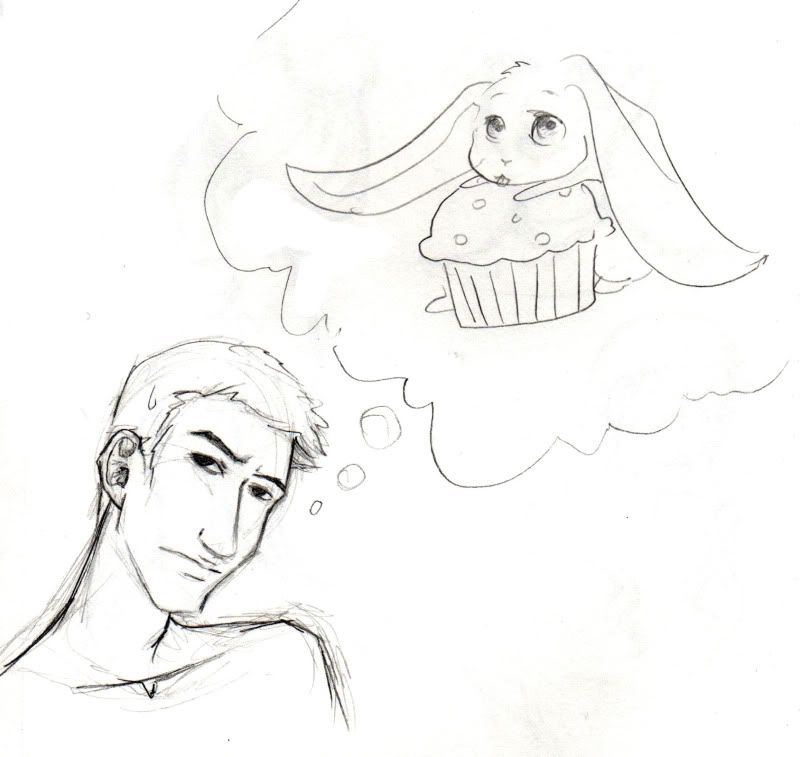 ... O-okay.
Another Psyche head because I was experimenting with a more cartoony style BD
AND NOW THE STERLYS.
;D
SECRETARY!STERLY.
If sterly was a secretary in the 1960s. :D...
Honestly, idek, man 8D
I was watching a lot of MadMen at the time, uhm.
Brothel world! Sterly.
Maybe.
And then two new characters.
They're cross dressers and twins and I love them with all my heart.
Allie and Al grew up pulling the ol' switcheroo on their parents, as twins often do. As they got older, it became a sort of second-nature to them, and they weren't willing to give up the practice even when puberty struck. Allie longed after the frills and lace that her sister was given to wear. Allie felt at home in the dresses, much more willing to socialize with other people as a confident, beautiful young woman, than a lanky, awkward boy. Al, on the other hand, enjoyed the looseness and comfort of men's ware. Al was athletic and active. And Al loved her little brother enough to keep up the charade so that their parents would not notice that their "son's" obsession with the opposite sex was not a natural one.
They're fun and I want to draw them more, so I prolly will.
AND THIS CONCLUDES PART 2 OF MY DOODLE DUMP. Part three shall be over on
WALDOH
.
Enjoy. :3
-SALUTE-